solutions
500+ SCADA Installations, 5000+ Gateway / RTU Installations
Substation Automation, ADMS, AMR, Telemetry Solutions, Windfarm SCADA, Energy Metering, Data Concentrator, Turnkey Projects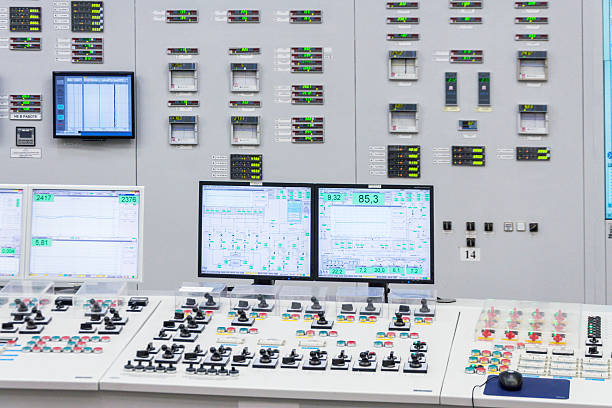 Substation Automation System / Electrical SCADA
RsS SCADA based SAS System Interfaces with any BCU / IEDs / Metering Platform IEC 60870-5-101 / 104, IEC 61850, MODBUS, DLMS, ICCP & DNP3.
Electrical Distribution Infrastructure Automation /
Interfacing through ICxRTUs, Data Concentrator Solutions, ICx Gateway Platform, Local Substation SCADA
300 Substations > 70,000 Tags > upto 765KV > 4000 Devices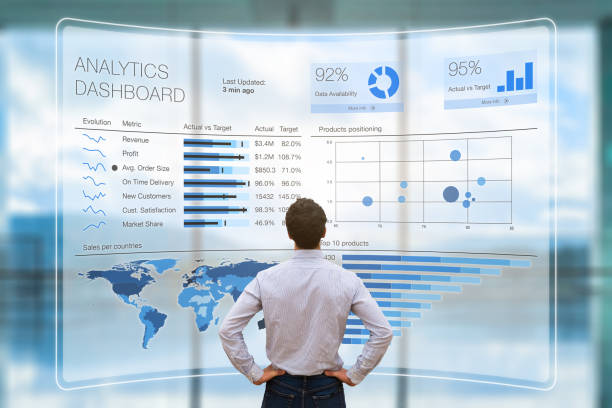 Cloud Enabled Electrical SCADA
lRsS WEB, a Cloud enabled Centralzed SCADA Platfrom, based on latest Angular, NODE, JS and HTML5 Technologies. integrated support for SVG Graphics and Enterprise Charting solution, resulting in graphics of exceptional quality. Secure and reliable cloud solution, as deployment audited by CERT-In certified auditors.
200,000 Tags > 60,000 Devices > 5 year Hostory > 200 Dashboards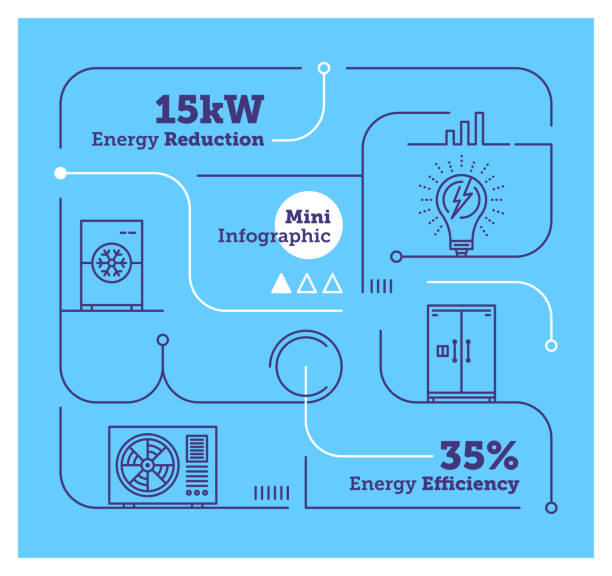 Energy Management System
RsS SCADA / WEB is a complete and comprehensive Energy Management Platform, which is able to perform all the activities meeting the requirements of ISO 50001. Inclusive of MODBUS, DLMS, IEC & OPC Data Concentrators. Database recording and recall of logged data as both trend graphs and tables. Powerful analytics with reports generation.
20,000 MW > 500 Wind Turbines > 25 Solar Plants > 6 Hydro Plants > 30 Thermal Plants > 5 Refineries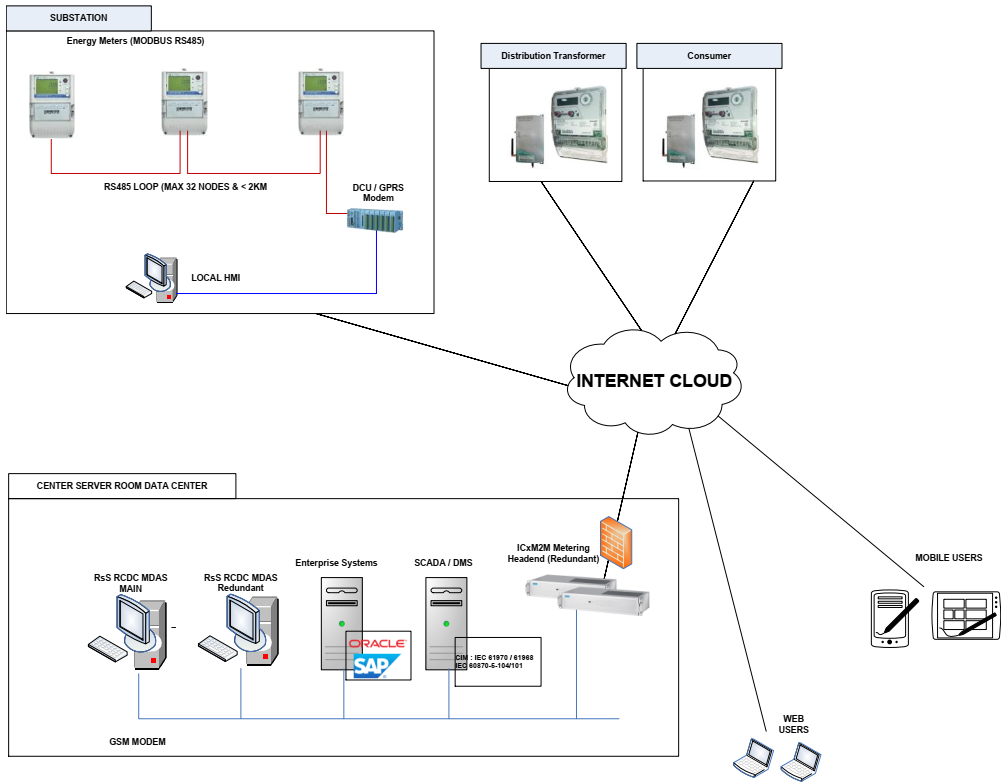 AMI / AMR / Meter Data Management / HeadEnd System
AMR / AMI Solutions
• Energy / Asset Management
• Remotely / Time defined Turn off Assets
• Shift Assets off peak
• Sensors based on Demand based Asset usage
• Downtime Reduction
• Automatic Detection
• Automated Verification of Restoration
• Fault / Restoration Reporting to Utility / Consumer
ICxM2M / Headend
• Allows secure communication between metering points and RsS MDM platform / other SCADA Platforms
• Support for IP based networks (LAN / GPRS / 3G / 4G)
• VPN: PPTP / L2TP / IPSec
• Data Encryption
• Built-in Firewall
• Multiple Scaling Options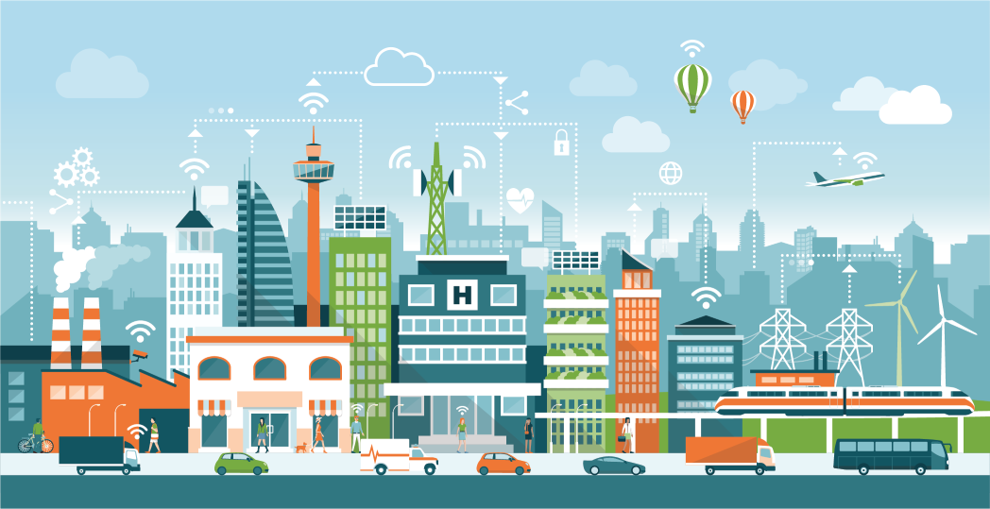 Projects Group
With Experience of various prestigious national & international SCADA / DCS projects, RBH Projects team executes Turnkey projects including Design, Testing, Installation, Commissioning.
Key group functionaries are: System Design, Control Panel Design, Site Installation, Testing and Commissioning.
Components: IT Infrastructure, Networking Components, Media Coverters, Ethernet Switches, Terminal Servers, Modems
Applications: SCADA System, Data Concentrator, RTU/FRTU, Gateway Solutions, Load Shedding, Solar Wind Farm Automation,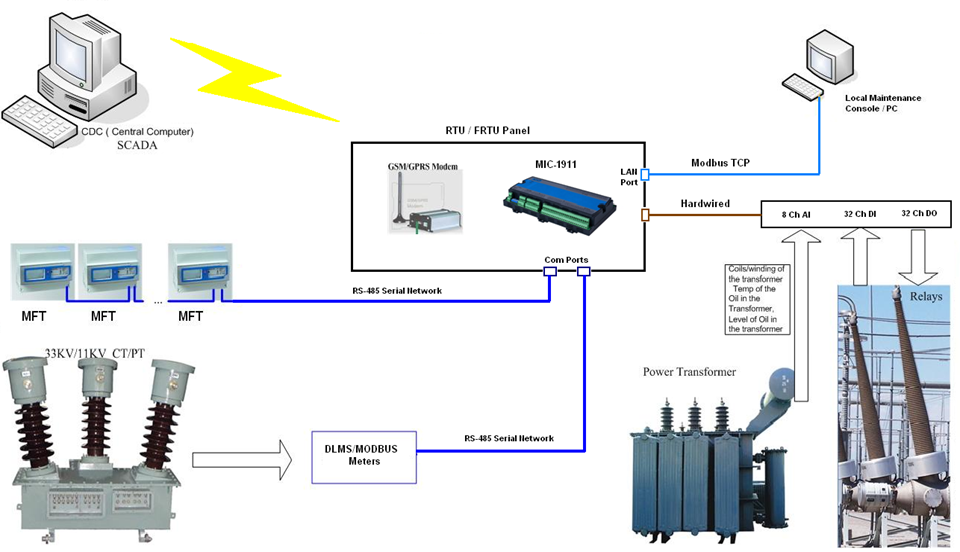 Substation RTU / Plant Telemetry
RBH ICxRTU provides Substation / Plant Telemetry Data interfacing to Local / remote SCADA System. RTU features the power of Input / Output (I/O), Communication Ports (Ethernet / Serial) of Advantech platform and for Data acquisition Communication capabilities of a RBH ICx Gateway / Data Concentrator Platform. Interfacing with 4G / 3G Modem and integrated VPN protocols, allows ICxRTU to securely connect over Public / Private IP to Central Servers.
More than 3000 ICxRTU Deployed

ICxIEC Substation Gateway
ICxIEC Series of Embedded Substation Computers are Fanless with highly ruggedized with an embedded operating system.
Implementation:
• Protocol Converter
• Data Concentrator

The ICx Gateway supports the following Protocols:
• IEC 60870-5-101 Master/Slave
• IEC 60870-5-103 Master/Slave
• IEC 60870-5-104 Client/Server
• IEC 61850 Client/Server
• ICCP Client / Server / Bi Directional
• DNP3
• MODBUS
• DLMS Master/Slave
• OPC UA, DA & AE Client / Server
• CDC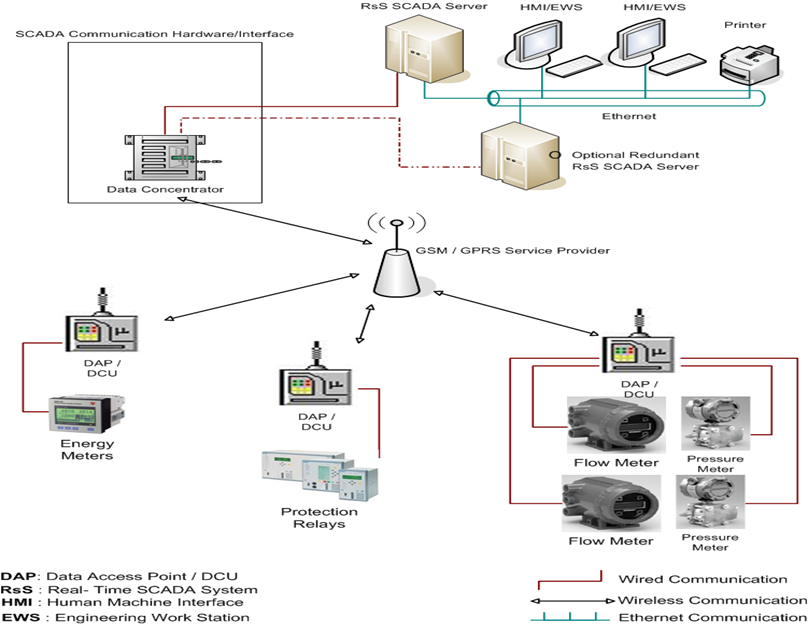 Distribution Management System
Cloud enabled WEB based SCADA Platfrom for Distribution Substations

Local SCADA and Centralized SCADA System

M2M / Secure VPN based Central Communication Platform


Control Center Infrastructure

Substation RTUs / FRTUs

SAIDI / SAIFI Calculations

AMI / AMR / Meter Data Management Solution

Automatic Demand Management System

Load Shedding

Outage Management System

DT Transformer Monitoring Unit

MDAS / Energy Management System

FRTUs / DCU / Substation Gateways

Substation Alerts (SMS & Email) Solution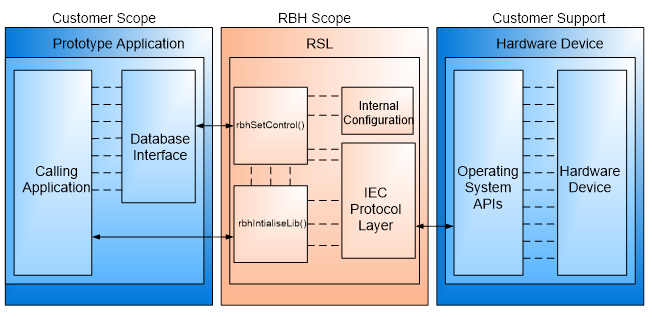 RSL: Source Code Protocol Stack Libraries
Written in Standard C Source Code (conforming to ANSI C and Microsoft C Standards), RSL enables OEMs to integrate communication capabilities to product line. Multiple OS supports (Windows / Linux / VxWorks / QNX / ThreadX, RToS, POSIX Compliant). Supported Protocols are:
IEC 61850 / 101 / 103/ 104, MODBUS, DNP3, ICCP, BACnet, DLMS.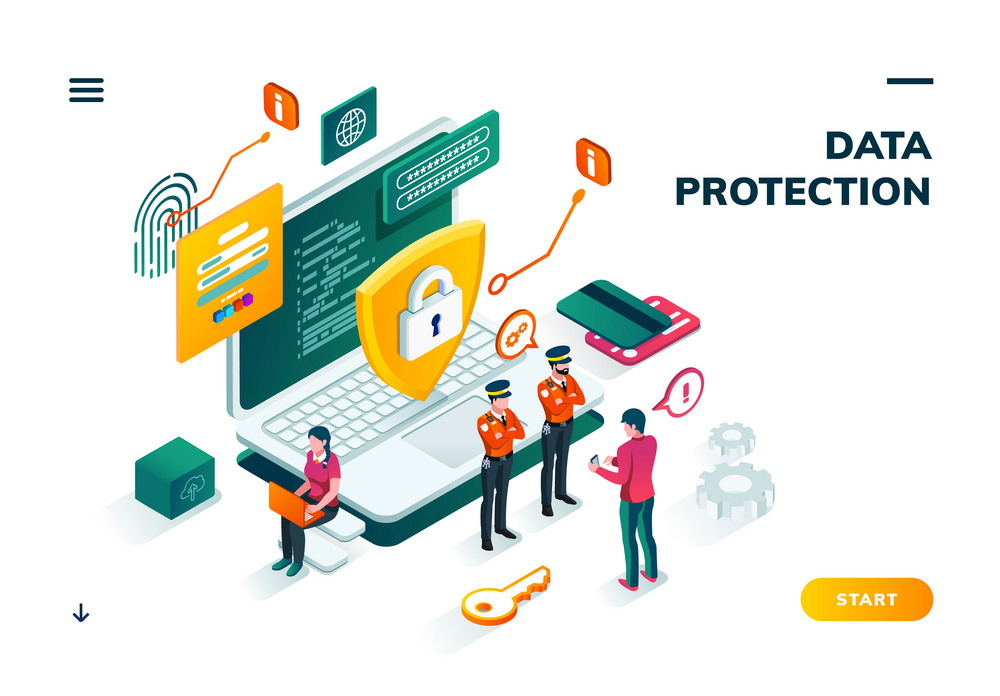 Cyber Security Consultancy
RBH provides end to end Cyber Security Services. Key offerings are:
Assessment
Review of the system architectures, policy, procedure, and any related compliance documentation, identify gaps and provide recommendations (IEC/ISO/NIST/NERC CIP)
Services: Vulnerability Assessments, Penetration Testing and Cybersecurity Program Development
Design
Defining appropriate solutions based on Assessment results. Definition of a secure system architecture design will be developed based on industrial secure framework chosen with customer
Services: Security Architecture design, Security Policy Creation, Security Process and Procedure Creation
Implement
Implement and deliver the solution on site, commissioning, Handover and end user training
Services: Hardware / Software Procurement, As–Designed Network and System Security Installation, Configuration, Hardening, Integration with existing business processes and applications, and Knowledge Transfer of Solutions
Sustain
Continuous improvement and optimization to address new requirements due to evolving cybersecurity threat landscape.
Services: Patch management, Product Upgrades, Awareness and Training, Annual Compliance and vulnerability Assessments, Incident Response support